Notepad:Simulacra
Jump to navigation
Jump to search
Representation starts from the principle that the sign and the real are equivalent (even if this equivalence is Utopian, it is a fundamental axiom). Conversely, simulation starts from the Utopia of this principle of equivalence, from the radical negation of the sign as value, from the sign as reversion and death sentence of every reference. Whereas representation tries to absorb simulation by interpreting it as false representation, simulation envelops the whole edifice of representation as itself a simulacrum. -- Jean Baudrillard, Simulacra and Simulation
Absorbed by unreality
Living in an Unreal World A Film By Adam Curtis. Excerpt from Hypernormalisation (review)
What are signs of the unreality that we are seeing today?
Take a minute to think of one or two examples. After a minute, you will be paired with a classmate. Each take 2-3 minutes to ask the other partner about their example. Then, join with another pair, and explain your partner's example to the group.
Deceptive signs, ominous portents
The online world has always had its creepy elements. Abuse and misogyny. Catfishing. A bad joke can ruin a life.
We are learning to be mindful of our Digital Tattoo, learning bits of "catfish literacy". But does the chellenge go deeper?

The robots: http://www.nytimes.com/2015/05/17/books/review/rise-of-the-robots-and-shadow-work.html?smid=tw-share&_r=0
Tasks that would seem to require a distinctively human capacity for nuance are increasingly assigned to algorithms, like the ones currently being introduced to grade essays on college exams. Particularly terrifying to me, computer programs can now write clear, publishable articles, and, as Ford reports, Wired magazine quotes an expert's prediction that within about a decade 90 percent of news articles will be computer-­generated.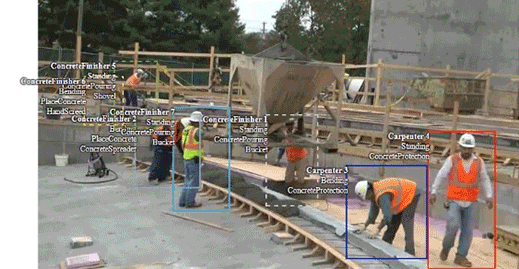 We are the robots: Workplace monitoring – The Spy Who Fired Me
Pearson described the Work Diary as "the equivalent of being able to walk up to someone's desk and see how they're doing." But it is much more than that. Once every ten minutes while you're logged in, the program takes a snapshot of your computer's desktop. It's a detailed image that shows, for example, all the tabs open on your Web browser. The program also records minute-by-minute keystroke and mouse data, along with a productivity rating. The exact timing of the snapshot is unpredictable. It could happen at the moment you open iTunes to start a new playlist. Or when your boyfriend sends you an instant message. An icon pops up on your screen whenever a screenshot is captured, and you can review them and delete any troubling images. "The application is not a surveillance system," oDesk's online Help Center says. "You have full control over what it records . . . deleting those [screenshots] you choose not to share with your client." But the Help Center fails to note that for each screenshot you delete, you sacrifice ten minutes of guaranteed pay.